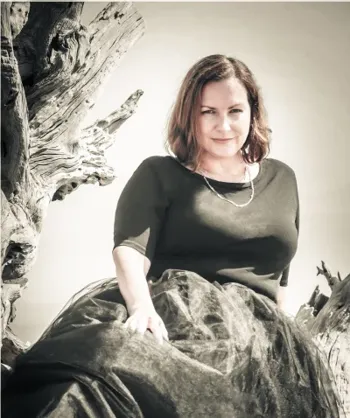 #Followers: 3
Follow
Laurie Harrison
Author
ABOUT THE AUTHOR
Laurie Harrison is a romantic suspense novelist who graduated from The University of Central Florida. When she's not writing, Laurie enjoys spending time with her husband, traveling, and getting lost in a good book.

Tell us a little bit about yourself, your hobbies and interests.
I'm a romantic suspense writer fueled by caffeinated beverages.
When and why did you start writing books?
My interest in writing books began when I was a child, mainly because of how much I loved to read. I read every Nancy Drew, The Baby-Sitters Club, and Sweet Valley High book I could get my hands on. But it wasn't until I was an adult that I decided to write and publish a novel of my own.
What made you decide to tackle writing as a career?
I think the best jobs are the ones that don't feel like work. Writing is my absolute favorite thing to do.
Which one of your books or characters is your favourite?
Seth Weber in The Unveiling series. He's loyal, brave, and unintentionally funny.
Which one of your books was the hardest to write and stretched you the most as a writer?
Each book has been difficult for different reasons, but The Unveiling was the hardest because it was my debut novel. I knew that if I ever got the courage to publish it, I'd want to turn it into a series. With that in mind, I wanted to create complicated characters that readers could really connect with while establishing an intricate plot that could carry through several novels.
Who is your favourite author and book?
Jane Eyre by Charlotte Bronte
What book are you reading right now?
The Last Time I Lied by Riley Sager
Where do you get your inspiration for your books?
Music is my biggest inspiration. In fact, I create a playlist for each novel I write.
What do you enjoy doing in your spare time?
In my spare time, I enjoy traveling, reading, and chilling on the sandbar with my husband.
Do you have any new books in the works?
Yes! Now that The Unveiling series is complete, I'm working on a new standalone paranormal romantic suspense novel.