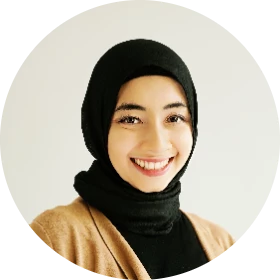 #Followers: 1
Follow
Lisa Silvani
Author
Tell us a little bit about yourself, your hobbies and interests.
I am a functional and anti aging medicine practitioner. I live in Jakarta, Indonesia and a proud mom of one daughter and 6 cats. My private practice is my main activity and I also accept online and international clients as well. I love to read, listen to music while working, doing yoga, hiking and trying something new. And I love everything that is natural and holistic.
When and why did you start writing books?
I started writing book in 2009 but I never really publish my first book. And then in 2017 I start to write again to help my medical practice and as a way to express my view on anti aging medicine.
What made you decide to tackle writing as a career?
I always like to write since early age. I just never really think to make it as a career until now.
Which one of your books or characters is your favourite?
I must say the Coming Home To Myself is my favourite. It started as passion project and I wrote it solely because I want to share my own experience.
Which one of your books was the hardest to write and stretched you the most as a writer?
Fatigue To Fit. The hardest thing was to simplify the wording and sentences which I hope it serve the readers in a way that they will not only read and understand but also enjoy and apply it.
Who is your favourite author and book?
I enjoy many books and I have lots of authors to look up to. In general I really love Harry Potter. As far as nonfiction goes, I look up to Simon Sinek, dr. Mark Hyman, Malcolm Gladwell and De Bono. I have lots of more names actually, but I think those are the names I remembered the most.
What book are you reading right now?
I read Daily Stoic right now, Metabolism Reset Diet by dr. Alan C, and The Paleo Cure.
Where do you get your inspiration for your books?
I read lots of books, blogs and other sources. I read health books, lots of them. I also keep tabs on several health blogs such as MindBodyGreen. I also read general nonfiction books such as De Bono's books, Simon Sinek book's and many others. Each one of them inspire me in their own way whether the writing style, how they present the facts and point of views as well as the topics itself.
What do you enjoy doing in your spare time?
I have private practice as medical doctor and that is my main activity. But I also love doing yoga, spending time wth my family and cats. I also love to get involve in social and community services that related to animals, social and environment.
Do you have any new books in the works?
Not yet currently. But I already start to think about writing one.