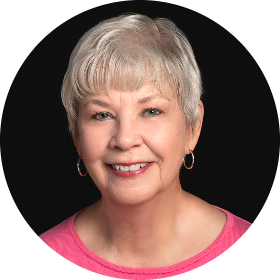 #Followers: 8
Follow
Lorraine Solheim
Author
ABOUT THE AUTHOR
Lorraine resides outside of Tampa, Florida, but will always have a soft spot for New England, where she lived for seventeen years. In addition to writing, she loves cooking and traveling and enjoys watching wildlife roam outside her back window. She is a grateful five-year breast cancer survivor.
Tell us a little bit about yourself, your hobbies and interests.
I enjoy cooking, traveling, and of course writing.
When and why did you start writing books?
I seriously started writing about 15 years ago
What made you decide to tackle writing as a career?
I was looking for a post retirement career.
Which one of your books or characters is your favourite?
Most definitely Catherine O'Malley who is featured in my Distant Light Series.
Which one of your books was the hardest to write and stretched you the most as a writer?
The one I'm working on right now.
Who is your favourite author and book?
Elin Hilderbrand and Marie Force are by far my most favorite authors.
What book are you reading right now?
Someone like you, by Marie Force
Where do you get your inspiration for your books?
From everyday life
What do you enjoy doing in your spare time?
Traveling.
Do you have any new books in the works?
Yes. The final book in the Distant Light Series.