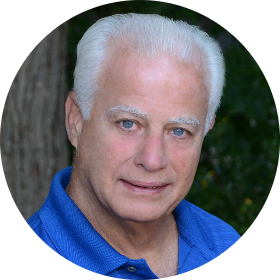 #Followers: 1
Follow
Mark M Bello
Author
ABOUT THE AUTHOR
Mark M. Bello is an attorney/podcaster/social justice advocate, and award-winning author of realistic fiction and political-legal social justice action thrillers.

Retired from handling high profile legal cases, Mark now gives the public a front-row seat in the fight for justice in our justice system. Mark's award-winning Zachary Blake Legal Thrillers mirror our times and the events that shape our country.

In addition to being an author and veteran attorney, Mark hosts the popular legal themed podcast, "Justice Counts," streaming on Spreaker. He also writes law and politics for the Legal Examiner and Not Fake News and has guested on multiple talk shows and podcasts, and written articles for numerous local and national publications.

In his spare time, Mark enjoys traveling and spending time with his family. He and his wife Tobye, have four children and nine grandchildren.

Tell us a little bit about yourself, your hobbies and interests.
As an attorney and civil justice advocate, author, I draw upon over 45 years of courtroom experience in my Zachary Blake Legal Thriller Series and other works. I'm a Michigan native, with a B.A. in English Literature, a law degree, and lots of legal and real life experience. I try to captivate my readers, provide them with a front-row glimpse of what victims face when standing up for justice. When I'm not writing novels and children's safety and social justice picture books, I write and post blogs and articles about fairness and justice in the civil justice system on my website, the Lean to the Left online newspaper, and other prominent online newspaper sources. In my spare time, I enjoy sports, especially baseball, tennis and pickleball, and swimming, traveling and spending time with my family. My wife, Tobye, and I have four children and 9 grandchildren.
When and why did you start writing books?
My writing career started with a 'bucket-list' type promise to write about a case I handled in the 1980s when I was a young lawyer. The experience was so shocking and disappointng to me, I promised to, one day, write a book about it. My first novel "Betrayal of Faith" marked the fulfillment of that promise I made to myself so long ago.
What made you decide to tackle writing as a career?
Once I wrote the first book, I thought I was going to be a "one and done" author. I fulfilled the promise. But real-life, troubling events in America pulled me back into action, caused me to write a second novel and a third. I caught the "writing bug," and here I am, 8 Zachary Blake novels, one cozy legal mystery, a novella, a cookbook, and two safety/social justice children's books later.
Which one of your books or characters is your favourite?
My number one character is, of course, Zachary Blake. However, my devious side enjoys creating his evil antagonists, among them, a bigoted, narcissistic president, an evil sexual predator in the clergy and his superiors who cover for him, a predatory judge, white supremacist terrorists, and a school shooter, to name a few
Which one of your books was the hardest to write and stretched you the most as a writer?
Definitely the first one. I struggled with the concept, whether to make it fiction or non-fiction, and it took me years to realize that I had the talent to write the award-winner novel I eventually wrote and published.
Who is your favourite author and book?
George RR Martin and his GAME OF THRONES series
What book are you reading right now?
Fine tuning my own.
Where do you get your inspiration for your books?
Usually from an event in the news. Lately,though, I have been outlining and creating mysteries.
What do you enjoy doing in your spare time?
My family and sports
Do you have any new books in the works?
Yes. I have a new children's book about to be released. It's about the dangers of distracted driving, called "What Should I Do-One Thing or Two? Asher's Distracted Lesson." I am finishing my 9th Zachary Blake novel, working on my second in the Harbor Springs cozy legal mystery series, and writing what I call a "legal romance novel" featuring a couple first practicing law as opponents, then as partners, while falling in love in the process. I'm having a good time right now.
Followers