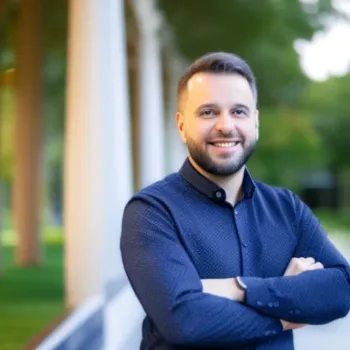 #Followers: 2
Follow
Maxwell Robinson
Author
ABOUT THE AUTHOR
Maxwell Robinson is an accomplished author in the fields of finance and computer technology. He has dedicated his career to exploring the intersection of these two areas, with a particular focus on emerging technologies like blockchain, artificial intelligence, and machine learning.
Born and raised in the United States, Maxwell was fascinated by the power of technology from an early age. He studied computer science and finance at the University of Pennsylvania and started his career working in the tech industry. However, it was his fascination with the possibilities that arose from the intersection of finance and technology that led him to become a prolific author on the subject.
Maxwell's books are highly regarded for their depth of insight and analytical rigor. He has a talent for explaining complex financial concepts in a way that is accessible to both experts and beginners. His work explores the latest trends in financial technology, the impact of new technologies on the financial industry, and the potential for disruption and transformation in the sector.
Over the years, Maxwell Robinson has become a sought-after thought leader and expert on the subject. He is a frequent speaker at conferences and events around the world and has been recognized for his contributions to the field by various industry organizations.
In addition to his work as an author, Maxwell is also an entrepreneur and investor in the tech and finance industries. He has founded and co-founded several successful startups, and his keen eye for innovative technologies has helped him identify and invest in cutting-edge companies that are transforming the way we do business.
Despite his busy schedule, Maxwell remains committed to sharing his knowledge and expertise with others. He is a lifelong learner who is always seeking new challenges and opportunities to expand his horizons, and he remains dedicated to using technology to make the world a better and more equitable place.