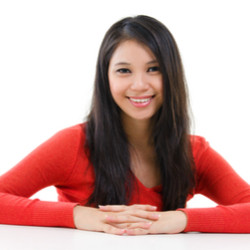 #Followers: 113
Follow
Maya Tyler
Author
ABOUT THE AUTHOR
Maya Tyler is a multi-published author of paranormal romance novels and blogger at Maya's Musings. An avid reader, Maya writes the books she loves to read—romances! Her paranormal romances come with complex plot twists and happily-ever-afters.
When she's not writing, you can find Maya enjoying her favourite things—hanging out with her family, reading, and drinking coffee (especially Starbucks French Roast)!
Tell us a little bit about yourself, your hobbies and interests.
I married my high school sweetheart, and we have two sons. For our tenth wedding anniversary, my husband took me to New York City, and we saw four Broadway shows in four days. In addition to a great love of reading and writing, I enjoy a dark roast coffee, sweet treats, anything Disney, museums, musical theatre, and rock concerts. I also enjoy superhero movies and rom-coms.
When and why did you start writing books?
I've been writing something my entire life—a journal, short stories, poetry, and now novels. I love the written word, and I express myself so much better on paper (or screen). I finished my first full-length novel in 2015, A Vampire's Tale, The Magicals Series Book 1.
What made you decide to tackle writing as a career?
I think if you write, then you're a writer. It's not a career you pick necessarily. It's a calling that you are compelled to answer.
Which one of your books or characters is your favourite?
Each character is special in their own way, just like my children.
Which one of your books was the hardest to write and stretched you the most as a writer?
Every book is hard to write as they all come with their own challenges. My latest release, A Fairy's Quest, The Magicals Series Book 3, presented me with an opportunity to grow as a writer because I tackled a real issue—trauma—which required extensive research and sensitivity.
Who is your favourite author and book?
The Princess Bride by William Goldman
What book are you reading right now?
I am in-between books at the moment, as I am in the middle of a project.
Where do you get your inspiration for your books?
Life. My imagination. Dreams. My characters themselves. Seriously, inspiration can come from anywhere and everywhere.
What do you enjoy doing in your spare time?
Spare time? As a parent, spare time is precious indeed. If I have any time to spare, then you can find me reading or writing.
Do you have any new books in the works?
I have recently signed a contract for Book 4 of The Magicals Series, and I am currently working on Book 5 with ideas already swirling around for Book 6.