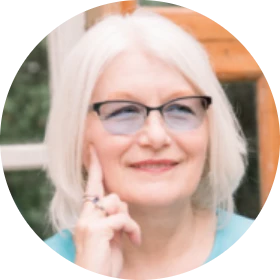 #Followers: 105
Follow
Miranda Chivers
Author
ABOUT THE AUTHOR
I'm a Canadian author of Christian non-fiction and historical fiction. My series takes place during the Russian Civil War in Ukraine. I'm a PTSD survivor, former social worker, tourism operator, and granddaughter of refugees from Soviet Ukraine. My books are survival stories containing trauma, grief, and relationship challenges. Healing deep wounds is never easy, but I believe the ongoing struggle to overcome our pain helps us heal.
Tell us a little bit about yourself, your hobbies and interests.
My historical fiction series is based on actual historical events and inspired by my grandparents, who fled Soviet Ukraine during the 1920s. After visiting Ukraine in 2014, I decided the tragic history needed to be retold for a modern generation. I loved researching cultures and visiting ancient places. I enjoy reading, watching movies, and hiking. I travel as often as I can. I have a huge travel bucket list.
When and why did you start writing books?
I've always loved books. I wanted to be a writer since I was ten. At eleven, I wrote to a writing school to take a writing course, but they turned me down because I was too young. So, I wrote secretly. In high school, I wrote for the school newspaper. In my twenties, I started writing a column in a newspaper but I was too shy to have a public image, so I quit. However, writing was part of every job I had. I didn't have the courage to write a book until later in life. I tried many times, but gave up.
What made you decide to tackle writing as a career?
My wake-up call came at sixty. I realized I wasn't getting any younger, so if I wanted to accomplish my life's dream, then I needed to buckle down and do the work. Pressing publish for the first time was the scariest thing I ever done.
Which one of your books or characters is your favourite?
I love my series: Russian Mennonite Chronicles. I love Katarina's feisty character. It's fun watching her grow up. She's eighteen now and life is about to get really tough. The girl has some major challenges to contend with.
Which one of your books was the hardest to write and stretched you the most as a writer?
My first fiction novel: Katarina's Dark Shadow was the toughest. I wasn't confident as a writer and I had so much to learn. I didn't think I could do it.
Who is your favourite author and book?
My favorite new writer is Rhys Shaw of the Welexia series. Her first book Someone's Daughter was incredible.
What book are you reading right now?
Weapons of Wyn by Demery Matthews
Where do you get your inspiration for your books?
Ancestral legacy stories and my childhood.
What do you enjoy doing in your spare time?
What spare time? I'm a writer. Lol. I love traveling, cooking, and attending cultural events. And hiking. I love the solace of the forest.
Do you have any new books in the works?
I just released Book Two: Katarina's Dark Journey. I'm working on Katarina's Dark Secret.