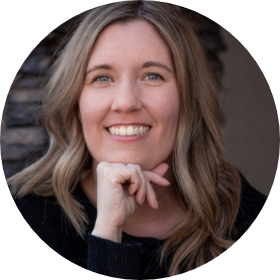 #Followers: 1
Follow
N.L. Blandford
Author
ABOUT THE AUTHOR
Crime fighter by day. Fiction writer by night.
By day N.L. Blandford works as a fraud investigator at a financial institution.  By night N.L. Blandford is passionate about creating awareness around social issues through fictional stories. Her worlds and characters captivate readers while informing them of real life scenarios.
N.L Blandford is the author of The Perilous Road to Her (2021). A gripping tale of fear, longing, and determination, as one woman tries to survive the world of human trafficking in hopes of finding her sister.
The anticipated sequel, The Perilous Road to Freedom (2021) finds readers wondering if Olivia's stubbornness and determination will be enough for her to be able to fight the monsters around her, and those in her head, to retake her freedom.
What Readers Are Saying

"When was the last time you picked up a book and couldn't put it down? The Perilous Road to Her by N.L. Blandford did just that. It took us on a journey into a world that most of us could not imagine. The story is very relevant today as we hear more and more about human trafficking. You will be drawn into a world where power and control is very real. Full of suspense and emotions you will feel very much part of the characters lives. Powerful read." JoAnne Burns


Tell us a little bit about yourself, your hobbies and interests.
My day job involves investigating financial crimes, or breaches of policy, committed by employees at a bank. In addition to writing, I of course enjoy reading. Outside of the creative, I enjoy spending time with my dog (Watson) and cats (Loki & Lulu) all snuggled up watching British crime/thriller dramas.
When and why did you start writing books?
I started writing five years ago, when I finally got the courage to sit down and get my lifetime of ideas on the page. I started publishing in 2021 and now have 3 books out with many more to come (hopefully)!
What made you decide to tackle writing as a career?
I had the story of Olivia Beaumont in my head for many years and couldn't stop thinking about it. I decided to publish book one as a bucket list item and it evolved from there. Book 2 (The Perilous Road to Freedom) was almost fully written in my mind at the end of book 1 (The Perilous Road to Her) and so I had to write it! Then it snowballed from there as I felt a book series should be at least three books.
Which one of your books or characters is your favourite?
My favourite character in The Road Series is William Hammond. He is one of my villains with a heartbreaking backstory. I often hear from people that he's the villain everyone hates to love.
Which one of your books was the hardest to write and stretched you the most as a writer?
The Perilous Road To Him was the hardest to write as, unlike the first two books in the series it was not fully formed in my brain when I set to write it. I struggled with who the characters were, what would happen and how it would end. I even swapped out the villain halfway through as I found them too annoying.
Who is your favourite author and book?
I have two favourites 1. Anne of Green Gables - Lucy Maud Montgomery Anne's is the character I wish I could be. Her imagination and fearlessness is inspirational. 2. Time and Again - Jack Finney I love history and would jump at the chance to try and travel back in time!
What book are you reading right now?
The Nine - Gwen Strauss he Nine follows the true story of the author's great aunt Hélène Podliasky, who led a band of nine female resistance fighters as they escaped a German forced labor camp and made a ten-day journey across the front lines of WWII from Germany back to Paris.
Where do you get your inspiration for your books?
It may seem cliche; however, most of my ideas just come to me. Either through brainstorming, dreams, or a character from a book that I wonder what would happen if they were like 'this'
What do you enjoy doing in your spare time?
My spare time is spent writing as my daytime hours are spent working my "regular" job.
Do you have any new books in the works?
I am currently working on a Comedic Christmas Thriller with a Canadiana twist. I am also working on a mob thriller with strong female leader.
Followers