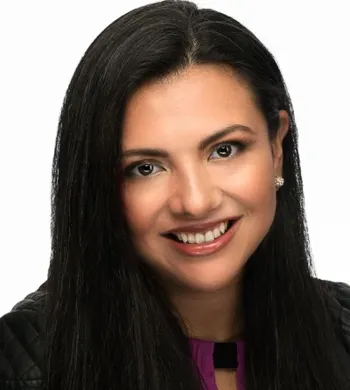 #Followers: 1
Follow
Olivia Boothe
Author
ABOUT THE AUTHOR
Author of Contemporary Romance, Paranormal Romance, and Romantic Fantasy.
Born in Colombia and raised in New Jersey since the age of eight, Olivia always dreamed of becoming a storyteller. Now, she's the author of the seductive and emotional contemporary romance duet, Chronicles of a Dancing Heart: Wicked Dance & Wicked Embrace & co-author of the Amazon #1 Best Selling Paranormal Romance, Eternally Yours.
If you enjoy deadly-hot romance novels with deep, layered plots, she's your gal. Because it's not just about the first kiss and the happily ever after, it's about everything in between.