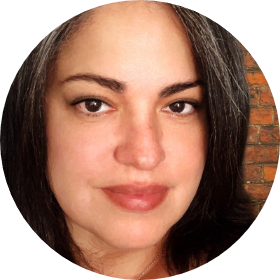 #Followers: 1
Follow
Paz Ellis
Author
ABOUT THE AUTHOR
Paz Ellis has been writing since childhood. She began her journey as a writer with poetry and short stories. She grew up in a household of voracious readers. When she was about twelve years old, her mother gave her a wonderful gift—her first hardcover book. It was a beautiful copy of Little Women. She looked at it and realized that her name would be on a book cover one day. However, her first book was a product of grief. She wrote a memoir, Plantains and the Seven Plagues, several months after her mother passed away, and has not stopped writing since that day. Her recent books are a series… Just Finn Book One and More than Just Finn: Just Finn Book two, inspired by her brother with Asperger's Syndrome.
Paz was born and raised in New Jersey, and recently returned to the Northeast after living in Florida, North Carolina, and Oklahoma. She has two young adult sons. In addition to being an author, Paz is also a voice talent, editor, photographer, history buff, and an avid reader.

Tell us a little bit about yourself, your hobbies and interests.
I am a mom, wife, tea aficionado, and serious book nerd. I love to read, take photographs, write (of course), knit when I have a chance, and blogging.
When and why did you start writing books?
I was about 8 or 9 when I started writing. My parents were avid readers and there were always books in our house. It seemed like I was destined to be a writer at a young age.
What made you decide to tackle writing as a career?
When my mother passed away over five years ago, I realized how short life is and I wanted to honor my parents and published my first book, which was a memoir.
Which one of your books or characters is your favourite?
Finn from my first fiction novel: "Just Finn" is my favorite character. I feel like he is a child of mine and I think of him all day!
Which one of your books was the hardest to write and stretched you the most as a writer?
My memoir, "Plantains and the Seven Plagues: Half-Dominican, Half-Cuban, and Full Life". It was a product of grief and I wrote it through tears.
Who is your favourite author and book?
"Crime and Punishment" by Fyodor Dostoevsky is my absolute favorite book and it's main character, the conflicted and intelligent, Raskolnikov is my favorite!
What book are you reading right now?
Chuck Palahniuk's "Consider This: Moments in my Writing Life after which everything was Different."
Where do you get your inspiration for your books?
My life, things I love, people I admire- I need to be truly inspired.
What do you enjoy doing in your spare time?
Reading and playing word games
Do you have any new books in the works?
Yes! Book Three of the Just Finn series! It follows book two, More Than Just Finn.