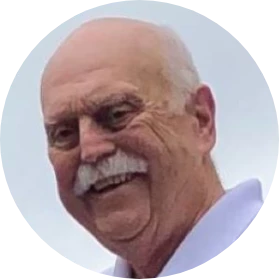 Follow
Paul Marzell
Author
ABOUT THE AUTHOR
I was born and raised in Philadelphia and currently reside in western Pennsylvania with his wife, Janet and Golden Retriever, Nala. I am a United States Air Force veteran and served in West Germany in the early sixties. I earned BSBA and MBA degrees in operations management and financial analysis from Temple University and Golden Gate University. Heimat is my first novel. I worked in the airline industry for thirty years with Trans World Airlines and USAirways in nonmanagement and management positions.
Tell us a little bit about yourself, your hobbies and interests.
I'm a skier, a gym rat, make wine and try to cook.
When and why did you start writing books?
Heimat is an outcome of a family tree project I started for my first grandchild ten years ago. I had access to the usual resources to investigate my family's lineage, i.e., census and baptismal records. I also had abundant valuable documents from my father, including his birth certificate, immigration documents, passport, and various German and United States government forms. But most importantly, my father saved letters from his mother, sisters, and other relatives sent to him before and after World War Two. Many of the letters were written in the Sütterlin Schrift, so I had to transliterate them into modern, readable German and then translate them into English. I must confess that my translations are not precise because my fluency in German is wide open for improvement. But I squeezed enough clarity from the letters to see the conflict between an immigrant's allegiance to his country of origin, his commitment to his adopted country, and his mother's hopes to see her son again. These letters facilitated the timeline for the story and provided the narrative.
What made you decide to tackle writing as a career?
I read many novels where I felt I could have improved the stories or made them more believable. At the same time, though, I envied the authors because they had the self-assurance to put their feelings and thoughts on paper and bare them to the world while I didn't. I had numerous storylines rumbling through my mind, but I didn't have the nerve to expose my thoughts.
Who is your favourite author and book?
I can't just favor one, so here's my list: Herman Wouk – Winds of War & War and Remembrance James Clavell – Shogun, Tai-Pan, King Rat James Michener – Hawaii J. K. Rowland – Harry Potter series J. R, R, Tolkien – Lord of the Ring Series
What book are you reading right now?
I will start reading Clavell's Gai-Jin soon
Where do you get your inspiration for your books?
I am easily distracted and daydream a lot so my mind is always open t inspiration. The only problem is I don't take notes to hold on to the thoughts.
What do you enjoy doing in your spare time?
Enjoy my wife, sons, and their families.
Do you have any new books in the works?
At least two books are fermenting in my mind, but nothing has been put to paper yet.