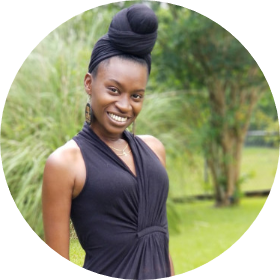 #Followers: 3
Follow
Porsha Union
Author
ABOUT THE AUTHOR
Do you want to learn how to find your own strength and overcome the challenges in your life?
Struggles and trauma often lead to being unaware of the importance of self-worth and self-love. Porsha understands this like no other. As a child, she experienced abuse and loss in her earlier years. But with the help of her church family and many signs from God, Porsha began self-reflecting on her life. Slowly, she started to learn how to move on.
The defining moment that changed her life was discovering The Law of Attraction, which introduced her to the power of thought and meditation. This discovery was the key to her healing. As Porsha became happier, her inner strength became stronger, giving her momentum to move forward with her new life chapter.
In this memoir, Porsha will take you by the hand and guide you through the same process of finding your own strength.
"This memoir is a great example that no matter what happens in your life, you are still in control of choosing how you respond to those situations." - Doris Siu. Author of Hold on please, Emily.
 

Get My Own Strength today!
Tell us a little bit about yourself, your hobbies and interests.
Writing, Reading, Music, Traveling, Spending time with my family.
When and why did you start writing books?
I started writing my book in October of 2020. I wrote my book because after suffering from loss, I felt it was time for my story to be told. I know that my story will help many whom has either experienced what I have gone through or are experiencing what I've gone through. I just want to be that helping hand and shining guided light for others.
What made you decide to tackle writing as a career?
I realized writing was meant for me to do. I enjoy writing and believe it can be healing.
Which one of your books or characters is your favourite?
So far, I've only written one book but I think my first book "My Own Strength," will always be my favorite.
Which one of your books was the hardest to write and stretched you the most as a writer?
My Own Strength was actually easy to write as it is my life story.
Who is your favourite author and book?
Wayne Dyer my favorite book of his is, Wishes fulfilled!
What book are you reading right now?
Opening the Akashic Records by Maureen J. St. Germain. So far it's amazing! it's like a sum up of my book, My Own Strength!
Where do you get your inspiration for your books?
From my everyday life. Paying attention to my emotions and actions toward people, places, situations and circumstances.
What do you enjoy doing in your spare time?
Other than reading books; drinking hot tea while listening to some good music or while watching T.V. and spending time out in Nature.
Do you have any new books in the works?
You'll have to wait to see!