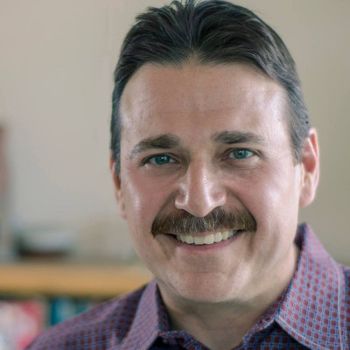 #Followers: 141
Follow
Richard Becker
Author
ABOUT THE AUTHOR
Richard R. Becker is an award-winning American writer. His debut collection of literary fiction and psychological thrillers began as a project to write one story a week for 50 weeks. It became a top 100 literary short stories bestseller in January 2022.As a journalist, Richard has written hundreds of magazine and newspaper articles, with his byline appearing in the Denver Post, Los Angeles Times, and publications for Simon & Schuster and Paramount Communications. He also scripted a documentary produced with PBS and contributed to five books related to marketing, public relations, and management.He currently serves as president of Copywrite, Ink. and, for 20 years, previously taught at the University of Nevada, Las Vegas. In addition, Richard currently serves as a city council-appointed volunteer commissioner on the Las Vegas Parks and Recreation Advisory Commission. He has assisted more than 60 nonprofit and professional organizations as a consultant and board member during his career and has been featured as a speaker for a variety of organizations, including Wizard World Comic Con, G2E World Gaming Expo, National Recreation and Park Association, Regis University, and U.S. Small Business Administration.Aside from writing, Richard has a broad range of interests, including travel, hiking, parks, fitness, illustration, photography, and spending time with family. He is married and has two children.
Tell us a little bit about yourself, your hobbies and interests.
I've worked as a journalist, commercial writer, and creative strategist for more than 30 years — a career that has afforded me many opportunities as an educator, speaker, and community leader. Outside of work, I'm very much like my writing — with diverse interests that include travel, hiking, parks, fitness, illustration, photography, and spending time with my family.
When and why did you start writing books?
My first book, 50 States, began as a project to write 50 short stories in 50 weeks in 2020. After 30 years of telling other people's stories, I really wanted to tell some of my own.
What made you decide to tackle writing as a career?
I never intended to be a writer. As a kid, I was a natural storyteller — even my plastic army men and stuffed animals had backstories — but I usually told those stories with pictures as an artist. While in college, I learned how to channel my creativity into words instead of images.
Which one of your books or characters is your favourite?
I like so many characters for so many reasons, but one of my favorites is Ellen Williamson from the short story 'A Beautiful Day.' She is at the end of her life and is resolved with it.
Which one of your books was the hardest to write and stretched you the most as a writer?
It's not so much a single book that is a challenge for me as it is managing so many at one time. Right now, I'm toggling back and forth between more short stories like those in 50 States, a much longer short story, and a novel ... while outlining several threads for other novels.
Who is your favourite author and book?
I don't really have a favorite author, but usually start with Hemmingway and Updike because they were just so great at writing straight, honest prose about people. After that, it's an ever-changing potluck with S.A. Cosby, Peter Heller, and John Green top of mind today.
What book are you reading right now?
I'm reading four books at any given time: one on my phone (The Brothers Karamazov by Dostoevsky), one on audiobook (Anthem by Noah Hawley), one with my daughter (I'll Give You the Sun by Jandy Nelson), and one hard copy that I read at lunch to take a break from the screen (Talking to Strangers by Malcolm Gladwell, which I'm finishing this week).
Where do you get your inspiration for your books?
Inspiration comes from everywhere. It can come from a memory, a class, research, or something I happened to see while driving my daughter to sports practice. There is no shortage of ideas.
What do you enjoy doing in your spare time?
I mentioned many of my interests earlier. If I were to expand on that, I would say going to new places and trying new things, which is why I love traveling so much.
Do you have any new books in the works?
I have several projects in the works right now. I'm releasing Ten Threads, which is a short 10-story collection with stories that stand alone and build on 50 States at the same time. It will be released as a Kindle exclusive, but those stories will also be part of a larger 2-part short story collection. One of the stories in Ten Threads is also the first chapter of the novel I'm working on right now, alongside outlines of several others. Over time, readers will find that all of my stories and characters will intersect. Some already do. It's just not obvious.