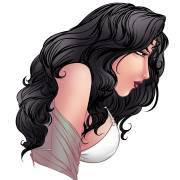 #Followers: 5
Follow
Sahara Roberts
Author
ABOUT THE AUTHOR
USA Today Bestselling Author, Sahara Roberts, caught the writing bug early in life. She enjoys writing Dark Romance and Romantic Suspense. Her days are filled with international trade issues (the legal kind) and her evenings writing steamy romance.
She is currently working on Billionaire Heirs, a Dark Romance Trilogy and has a new book in the works set in the same world as Blood Ties, a Dark Mafia Romance series.
When she's not hard at work on a book, she enjoys socializing on Facebook and Instagram and watching My Hero Academia, Food Wars, and Dragon Slayer.
Sahara lives in South Texas with her beloved husband and their three furry overlords. She enjoys cooking, baking, and cake decorating, but she would certainly prefer to have someone else do the dishes.