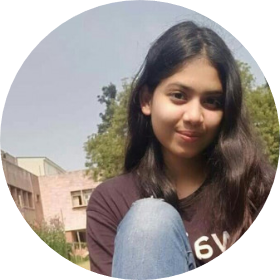 Follow
Sohini Dutt
Author
ABOUT THE AUTHOR
My name is Sohini Dutt, and I have graduated from the University of Delhi in the field of History. I am an alumna of Miranda House College and a merit holder in English. I belong to the state of Assam, from North-East India. I began my journey as a Word Press blogger more than a year back and with due course of time I earned myself an international reading audience. Consequently, I published my blogs as podcasts which have been streaming across major platforms including Spotify and Apple, under the title "Beguiling Creations". I have successfully published three books which are mainly thrillers, the first being "The Cryptic Night of December", followed by the crime fiction titled "The Strange Fanatic", and the latest release, titled "The Ghastly Secret". Additionally, I've had two publications in the anthologies titled "Delusions" and "Ecstasy", published by "The Write Order" "Euphoria" by The Quill House. I have also taken part in several interviews and have an author website on BookBub, AllAuthor, Amazon Author Central and WordPress.
Tell us a little bit about yourself, your hobbies and interests.
I am a self published author of three fiction titles, the latest release being a crime fiction, titled "The Ghastly Secret". I completed my schooling from Maria's Public School in Guwahati, Assam and moved to New Delhi for my higher studies. I graduated with History Majors from Miranda House, and am currently pursuing my Master's degree. I started blogging on WordPress almost two years from now, and over a period of time, I've earned myself a considerable reading audience from across the globe. In the year 2020, I started my own podcasts on Spotify and five other social platforms, titled "Beguiling Creations" and I continue to have significant listeners from The United states and my home country, India. I've been a trained swimmer and have a diploma in Art. Being an author, I definitely love reading (though my genres aren't specific), and additionally I like to paint, jam, swim and cook.
When and why did you start writing books?
As I already mentioned, my writing career began with blogging. I have always enjoyed creative writing and I had even been awarded with a certificate of merit on the subject. After I graduated from high school, I began looking for newer avenues, which could help me develop my writing skills. Over a period of time, I started interning in several organizations as a content curator, editing intern and a research intern. Subsequently, I began re-developing my creative abilities and wrote several stories, poetry and research pieces. I even participated in a few contests, enrolled my stories into getting published in anthologies and finally began working on actual novels! That's when I released my first book, "The Cryptic Night of December" and fortunately it was a grand success.
Which one of your books or characters is your favourite?
I'd say it's Dylan Johnson from my latest release, "The Ghastly Secret," because of how courageous and empathetic he is, and how he finely balances his work and personal life. You'd know from the blurb on Amazon that his character is extremely charismatic and smart at the same time, and I really like how he represents a normal individual in the real scenario.
Which one of your books was the hardest to write and stretched you the most as a writer?
I'd say it would be my first book, "The Cryptic Night of December", because it was my very first publication and it was extremely tough for me to make it deeply engrossing, without ruining the intrigue of the story, even for a second. It was a suspense thriller and so it really tested my potentials to the best of its ability!
Who is your favourite author and book?
My favorite author is Paulo Coelho and I absolutely adore the book, "The Zahir"!
What book are you reading right now?
Right now, I'm extremely occupied with my personal life but I'm more than excited to read "Ikigai".
Where do you get your inspiration for your books?
I shall credit my inspiration to endless research and the quest for learning new things! Once you inculcate the habit of acquiring knowledge (be it about anything), there is no possibility of a writer's block ever!
What do you enjoy doing in your spare time?
I enjoy reading something new, it could be fiction, travel diary or even research content. At times, I also surf through several issues and aspects relating to crime, mystery, history or even comedy!
Do you have any new books in the works?
Well, apparently "The Ghastly Secret" has received a great response from the readers. I'm working on my upcoming title and the name will be out soon!