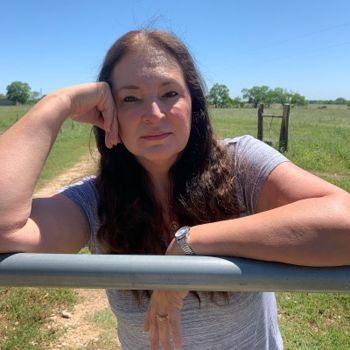 #Followers: 243
Follow
Terri Molina
Author
ABOUT THE AUTHOR
I am a multi-published, award-winning novelist. I write cross-genre work: Romance, Romantic Suspense, Paranormal, Phycological Thrillers so far I guess it's that ADD. All works take place in Texas and center around Mexican (American) characters and settings. I am a native Texan, married to a retired USCG Petty Officer. We have four beautiful grown children and three beautiful grandchildren. I am a Gemini, so look up what that means. I enjoy writing and making stories you love to read...but I'm not prolific so don't expect a book a year from me.
Tell us a little bit about yourself, your hobbies and interests.
I'm the mother of four and married to a retired USCG Petty Officer. I enjoy reading and spending time with my family, although my children are all grown and living in different time zones. I usually don't like to talk about myself so if you want to know more, just ask.
When and why did you start writing books?
Though it's a bit cliched, I started writing as a child because I was always making up stories in my head and the only way to remember then was to write them down. Shortly after my fourth child was born I decided I wanted to try writing a novel. I decided in order to write something worth reading I needed to learn how to write. So, I found some online writing courses and bought books on writing.
What made you decide to tackle writing as a career?
I never really thought about making writing a career. I enjoyed telling stories and it wasn't until I'd completed my second book, that I decided "maybe other people will enjoy this"
Which one of your books or characters is your favourite?
Honestly, they are all my favorite when I'm writing them.
Which one of your books was the hardest to write and stretched you the most as a writer?
My novel, House of Cards, was the hardest book to write, mainly because I was trying to write it during a difficult time for our family. Also, the story seemed to want to go places I hadn't expected, so it because a will or words between me and the muse.
Who is your favourite author and book?
I have many favorite authors, but I guess I'd have to say Nora Roberts and pretty much everything she writes
What book are you reading right now?
I'm not currently reading anything at the moment.
Where do you get your inspiration for your books?
My inspiration comes from reading my favorite authors or watching true crime TV shows, although many times I'll see or hear something and think "what if..." and a story develops.
What do you enjoy doing in your spare time?
In my spare time I try to read whatever is on my bookshelf or I sit on the computer and play games.
Do you have any new books in the works?
I am currently working on two different novels. Both are giving me issues (more fighting with the muse) so no telling when they will be completed.