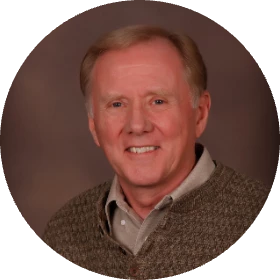 Tim Olson
Author
ABOUT THE AUTHOR
Tim Olson is an author, educator, pastor, and life coach with forays into audio publishing, radio hosting, and home remodeling. His understanding of father-child relationships was fostered through years of observation and application in education, coaching clients around the world, and working with the National Fathering Ministry in Minnesota and Ukraine.
As a business life coach, it was through coaching family business owners that the significant connections between a father and his children (or with his own father) finally gelled into an observable pattern that helped form the basis for his coaching and for this book.
Through it all, he's found his way to helping others to discover who they are meant to be and to become that person.
He and his wife, Kay, have been married for 53 years and are blessed with three children, six grandchildren, four bonus grandchildren, and four great-grandchildren. They make their home in New Hope, MN.