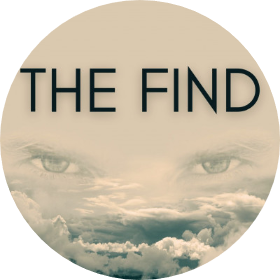 #Followers: 2
Follow
Venezia Miller
Author
ABOUT THE AUTHOR
Venezia Miller has worked as an engineer and researcher for more than twenty years, publishing mostly in scientific journals and editing engineering books under a different name, before deciding to write her first fiction novel THE FIND.
This Nordic noir thriller follows a team of police investigators trying to catch a serial killer in the dark forests of Sandviken (Sweden), and it is the first book in a series of suspense novels set in the High North.
The second book in the series EVIL BENEATH THE SKIN was published in September 2021, and continues the story that began with THE FIND.
Tell us a little bit about yourself, your hobbies and interests.
I am an engineer in my 40s with a PhD in electrical engineering and have spent over twenty years of my life in the nanoelectronics industry researching how to create more scaled and better electronic chips. I have been married for over twenty years and have 2 children, who are now studying engineering themselves. I love to write and read, and I like to travel.
When and why did you start writing books?
The need to tell stories has always been there since I was a kid, but I never really envisioned a career as a writer. Years later, in my 40s, with more time on my hands, I decided it was time to rekindle that passion for writing.
What made you decide to tackle writing as a career?
At the moment I still consider writing a hobby. I enjoy it very much and it helps me relax and stimulate my creativity. Maybe one day I can really call myself a writer.
Which one of your books or characters is your favourite?
That's a tough one. The characters in my books are not black and white. They each have their own problems. They make wrong decisions, which sometimes have dramatic consequences. I love seeing them evolve in both ways. I really loved Alex from the first book. He was quite a complicated and challenging character to write. While Isa may not be the most likeable character at first glance, she means well and I love her because you'll see her go through a big evolution in the different books.
Which one of your books was the hardest to write and stretched you the most as a writer?
So far, I've only written two books, and each of them presented a number of different challenges. The first took about four years to write and has gone through many changes. With the second I think I had a bit of stage fright as the first wasn't that bad (especially in the UK), and I wasn't sure if it could live up to the same expectations as the first book.
Who is your favourite author and book?
I've always been a big fan of Agatha Christie. I believe she is the master of detectives. I devoured, I believe, almost every book she wrote. I also love the Norwegian writer Jo Nesbo, especially the Harry Hole series. In that series, one book really stands out for me and that is "The Snowman". Masterfully written and quite dark and scary.
What book are you reading right now?
I'm currently reading J.M. Dalgliesh "Kill Our Sins".
Where do you get your inspiration for your books?
I've always loved the dark atmosphere of Scandinavian noir TV series such as "The Killing" and "The Bridge". So these have influenced my writing quite a bit. In general, I like Scandinavia. I am not Swedish myself, but I had the privilege of living in Gothenburg for a while during my PhD and that further shaped my interest and love for this country. It was almost a given that I had to let my stories take place in Sweden.
What do you enjoy doing in your spare time?
I don't have much free time and I try to spend the time I have on my writing. For the rest I like hiking, with the family.
Do you have any new books in the works?
Yes, currently editing book number three in the series. This is more of a standalone book. There are of course many references to what happened in the first two books, but this one is a lot less linked. The idea is to have a total of six books in the series.