Cherry Pie Or Die (Baker Street Cozy Mysteries Book 1)
Cherry Pie Or Die (Baker Street Cozy Mysteries Book 1)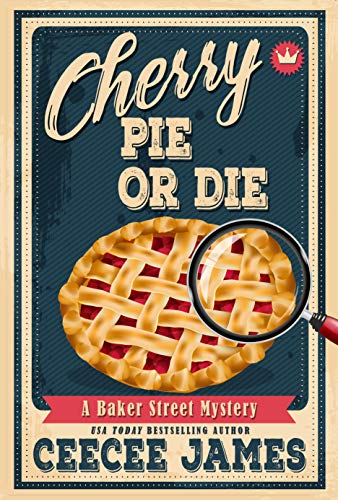 Cherry Pie Or Die (Baker Street Cozy Mysteries Book 1)
By CeeCee James
$0.99

(Please be sure to check book prices before buying as prices are subject to change)

---
Love mysteries with humor, good friends, and fun clues? Add in free recipes and you have the Baker Street Mysteries.

Gainesville, Pennsylvania is as American as apple pie, steeped in rich Revolutionary history, Amish settlements, ghost stories, and colonial manors. Georgie has a job as a tour group leader in the historic downtown. She knew it was a safe place to go to piece back her memories. After all, what could go wrong in a sleepy town like this?
Her first guided tour of the Three Maidens' Manor battle site and museum proves her deathly wrong. When the power goes out mid-commentary, she has enough to handle keeping everyone calm. Until the power returns and she discovers she now has not only six panicked guests, but a mysterious dead guy to deal with. Which one of them committed murder? And, more importantly, why is she the next target? This small town mystery series is also available in large print paperback.
Read More...
---
---

© 2022 CraveBooks. All rights reserved