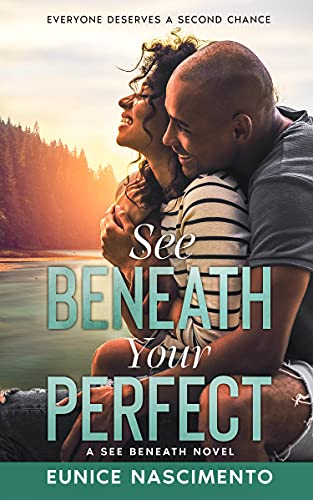 See Beneath Your Perfect
$0.99
(Please be sure to check book prices before buying as prices are subject to change)
Shereen and Mo have been friends since they were three.
Shereen's loved him almost as long.
He married someone else—but fate is about to throw them together…

When a tragic loss leaves Mo widowed and a single dad, his best friend Shereen steps into his life to help. But when his son tells him that Shereen's his Earth mum while his departed mother is his heaven mum, Mo realizes that maybe it's time to move on. Of course, falling in love after loss isn't easy. Mo needs to work past his fear, his sadness, and his still-strong tie to his late wife.

Shereen's never admitted she's in love with Mo, and now she's not sure she ever can. Before, preserving their friendship meant more to her, and she watched him marry someone else. Losing him hurt her deeply, and no man earned her heart after him. So when the opportunity to try to make him hers arises, she leaps at the chance. But he remains steadfast and committed to his late wife. Maybe fate's keeping his love off-limits… or maybe she needs to discover how to make him understand she's loved him forever.

See Beneath Your Perfect is a series standalone closed-door romance with a sexy doctor and cute little boy wishing for a mum to cuddle up to. Scroll up and grab your copy now.

Leave a review about See Beneath Your Perfect. Login Now