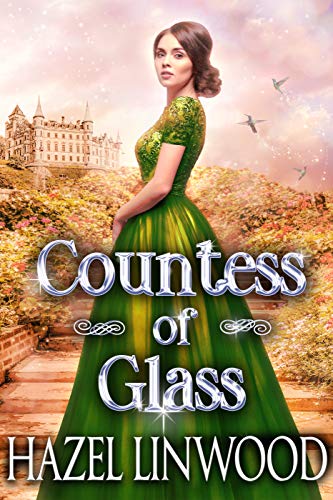 Countess of Glass
By Hazel Linwood
$0.99

(Please be sure to check book prices before buying as prices are subject to change)

---
To fall in love with someone's thoughts - the most intimate, splendid romance…

Lady Audrey Everett, daughter of the Duke of Leighton, would be a typical young lady of the ton just like any other...if it weren't for one small detail: she can hear people's thoughts. A condition that has made it increasingly difficult to fit in and avoid meddling in scandals not her own.

For Lucius Clarkin, Earl of Shelford, polite society is a neverending labyrinth he must navigate in the dark. Having lost all his memories before the age of seventeen, he spends every waking moment desperately trying to learn more about his past and the mysterious powers he seems to possess. Until the day he meets the most peculiar young lady and invites her inside his head. Literally.

If his heart is unwittingly thrown into that bargain? Well, that just might mean his soul's demise...

*If you like powerful Dukes, loving Duchesses and a marvelous depiction of the majestic Regency and Victorian era, then Countess of Glass is the novel for you.

This is Hazel Linwood's 11th novel, a historical Regency romance novel of 60,000 words (around 300 pages). No cheating, no cliffhangers, and a sweet happily ever after.


Pick up "Countess of Glass" today to discover Hazel's captivating story!
Read More...
---
---

© 2022 CraveBooks. All rights reserved