Abraham and Sarah's Amish Baby: The Amish Bible Story Series (a family saga)
Abraham and Sarah's Amish Baby: The Amish Bible Story Series (a family saga)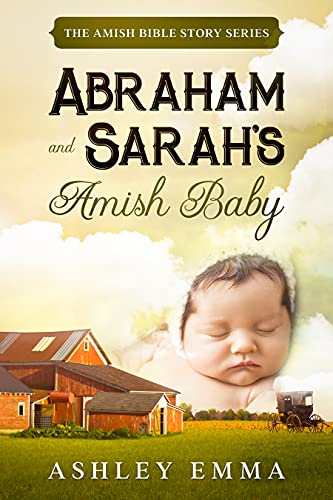 Abraham and Sarah's Amish Baby: The Amish Bible Story Series (a family saga)
$0.99

$2.99

(Please be sure to check book prices before buying as prices are subject to change)

---
When Sarah moves to a new town, she thinks it's too late to find love, even though it is her dream to become a mother to a house full of children.
Then she meets Abraham.
Abraham has been waiting his entire life for the woman of his dreams, even though he could have married any of the single woman in the community who have been pining for him, including Catherine, his meddling neighbor.
When Abraham meets Sarah, he knows instantly she's different.
After overcoming the obstacles of nosy neighbors, rumors, and miscommunications, they are finally married, but their hardships have only just begun.
Sarah experiences the anguish of several heart-wrenching miscarriages, and she wonders if they will ever have children. With every baby she loses, she begins to lose her faith more and more. While her friends continue to have multiple children, she feels alone and discouraged.
Abraham and Sarah know in their hearts that they are meant to have children, but what if they are wrong? And if they are meant to have children, how will God make it possible?
Just when all seems lost, God once again answers their prayers in a miraculous and unexpected way that begins a new chapter in their lives.
In this emotional family saga, experience hope and inspiration through this beloved Bible story retold.
Abraham and Sarah's Amish Baby is book 1 in the Amish Bible Story Series and is a standalone story with a happily ever after.
Read More...
---
Paperback Books
---
---
Leave a review about Abraham and Sarah's Amish Baby: The Amish Bible Story Series (a family saga).
Login Now

© 2023 CraveBooks. All rights reserved