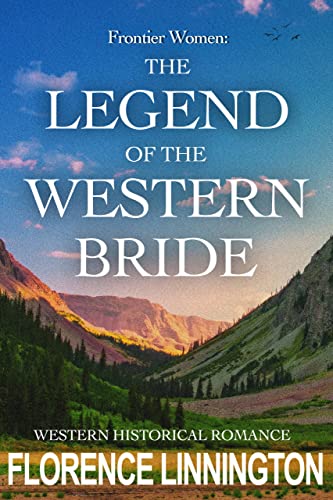 The Legend Of The Western Bride
$0.99
(Please be sure to check book prices before buying as prices are subject to change)
What do the mayor of a failing town and the owner of a flourishing ranch have in common?

When a mine collapse killed nearly all of the men in town, Chloe Lee is appointed mayor to watch over the lives of many women and children. Two years down, the town's money can only go so far in the absence of trade and manpower.

Chloe and her townsfolk are on the brink of despair when they meet Thomas Clarke, a ranch owner in a nearby town.

The women are growing desperate, so Thomas agrees to help. But he finds himself embroiled in more than he bargained for. A long forgotten part of him slowly begins to reawaken. His heart. And soon, he realizes what his heart desires.

The strong and beautiful Chloe Lee.

The older Thomas wants to win over the unbending female mayor, but it will be at the expense of opening up to his innermost fear – the fires of true love. And Thomas is a man who has been burned before.

As Thomas struggles to open up, lies and deceit threaten to ruin Chloe's community. Soon Chloe begins to suspect that the threats aren't just coming from outside the town, either.

Amidst the danger and confusion, is the widowed Chloe also ready to move on?

Note: Each book in the Frontier Women series is a standalone story that can be read out of order.

Digital Books

Book Length: Long Novel – 320-650 Pages
More Books in this series from Florence Linnington
Leave a review about The Legend Of The Western Bride. Login Now