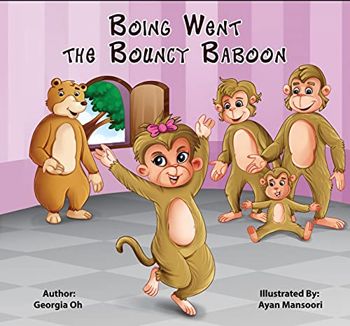 Boing went the Bouncy Baboon: - An engaging and playful rhyming book for Kids 2 to 6
By Georgia Oh
$2.99
(Please be sure to check book prices before buying as prices are subject to change)
Becky is a boisterous
baboon who makes all kinds of funny sounds. She can't help but get into
trouble as she energetically boings through her day. Even though her
exuberance might sometimes be annoying to Mamma, Dad, and Teacher too, at the
end of the day, they all love their bouncy baboon.
You will love her
too!
Book Length: Short Story – 0-60 Pages
Leave a review about Boing went the Bouncy Baboon: - An engaging and playful rhyming book for Kids 2 to 6. Login Now