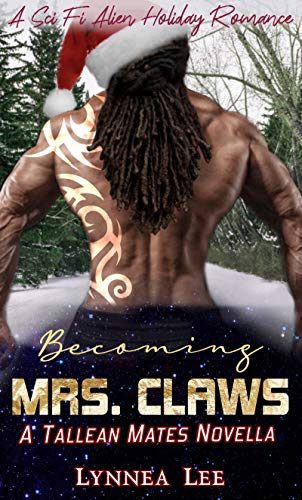 Becoming Mrs. Claws
By Lynnea Lee
Free

$2.99

(Please be sure to check book prices before buying as prices are subject to change)

---
The weather outside is frightful…and so are his claws!
Christmas is coming to Reka 5—well, it's the winter solstice, but we're calling it Christmas–and my job is to bring back the perfect Christmas trees. No problem, right? Until I meet my partner in crime. Tradgek is everything I'm terrified of. He's a massive beast of an alien warrior with sharp fangs and the biggest claws I've ever seen.
I freeze like one of those little goats the first time I meet him. How embarrassing! But my body reacts with more than just fear, and I'm left wondering if it's true what they say about guys with big claws.
This is a novella-length sci-fi alien romance set in the Tallean Mercenaries universe. This story takes place chronologically after Tallean Mercenaries Book 5, but is a complete story and can be read as a standalone. HEA guaranteed.
Read More...
---
---