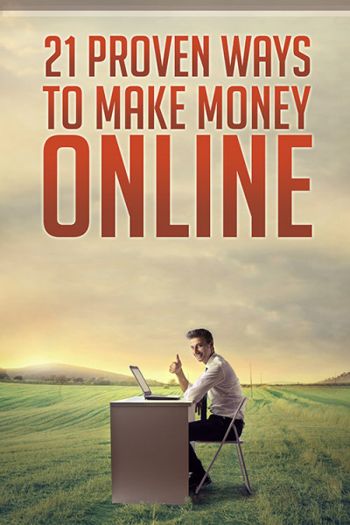 21 Proven Ways To Make Money Online
$0.66

$0.99

(Please be sure to check book prices before buying as prices are subject to change)

---
Go from ZERO to $10,000 a month in 28 days and discover financial freedom online.
You can achieve financial independence - faster than you ever thought possible. This eBook provides 21 easy-to-follow step-by-step strategies proven to make real money online.

You'll discover:
How anyone can make $700 to $3,000 a week thanks to Twitter, Facebook, and YouTube;
How to turn $400 into a $10,000-a-month business thanks to eBooks;
How to make $6,000 to $20,000 in 90 minutes thanks to joint venture webinars;
How millions of people worldwide are making a full-time living from home, thanks to the internet;
How your laptop can give you the freedom and ability to live anywhere you want in the world;
How 7 simple millionaire secrets can transform your life; and
How financial independence starts at just 400 clicks per day.
Read More...
---
---

© 2022 CraveBooks. All rights reserved