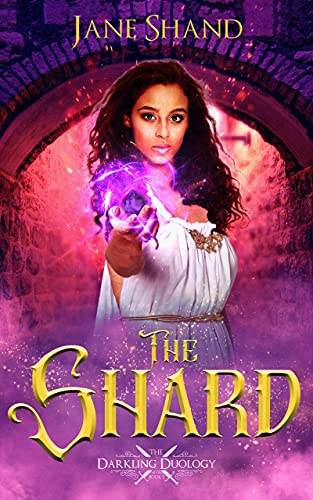 The Shard
By Jane Shand
$4.99
(Please be sure to check book prices before buying as prices are subject to change)
Her touch is the only cure for an all-consuming corruption. When she sets out to change her fate, will she condemn her world to despair?

Nalani is certain she's cursed. Although everyone else claims her odd powers are a Gift from the goddess, the lonely young woman feels them cutting her off from those she loves. So when she's called to leave her verdant island home and travel to the mainland, she seizes the journey as an opportunity to shed her unwanted magic.

Slow to surrender her innermost secrets to those who could offer help, Nalani gradually opens her heart to the new city and its fascinating denizens. But after she learns of a strange experiment with dark consequences, even her newfound allies can't defend her against the ruthless forces she's disturbed.

Will Nalani's hunt for answers reunite a broken people or push her beyond salvation?

The Shard is the first book in The Darkling Duology of YA fantasies. If you like bold heroines, coming-of-age adventures, and lush worldbuilding, then you'll love Jane Shand's vivid escape.


Digital Books





Book Length: Long Novel – 320-650 Pages