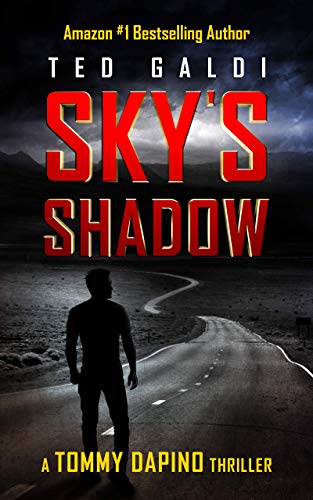 Sky's Shadow: A vigilante thriller (Tommy Dapino Book 1)
By Ted Galdi
Free

$4.99

(Please be sure to check book prices before buying as prices are subject to change)

---
To defeat darkness, he must face his own shadow

​​​Tommy, a New York City firefighter with a distrust for law enforcement, goes on a vigilante mission after his sister's mysterious murder in California. Many more innocents are marked for death. And he's closer to the elusive mastermind than the FBI. Tommy must overcome his own criminal past to stop him before the biggest slaughter yet.

Do you like tough, charismatic protagonists?

Do you like stories about dark secrets?

Do you like gripping suspense with shocking twists?

Then you'll love Sky's Shadow by Ted Galdi, an Amazon #1 bestselling author who's won Reader Views and Readers' Favorite awards, and been featured by FOX, ABC, and iHeartRadio.

Tommy's unique skillset of grit and deception is unlike anything you've seen. Start your thrill ride alongside him today.

This crime thriller is perfect for fans of Michael Connelly, John Sandford, and David Baldacci.

Read More...
---
---

© 2022 CraveBooks. All rights reserved