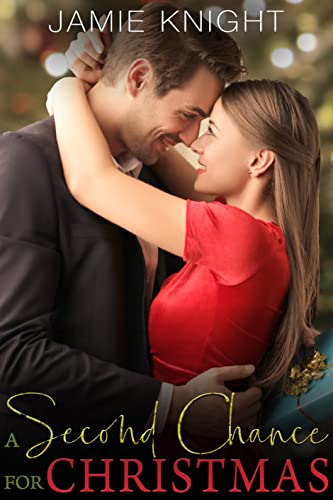 A Second Chance for Christmas
By Jamie Knight
Free

$2.99

(Please be sure to check book prices before buying as prices are subject to change)

---
A second chance with my hot ex is heating up my Christmas!
But can the flame between us keep burning all year long?

I couldn't wait to leave my small hometown of Castle Falls.
I headed off to the Big Apple to pursue my dreams.
But now that they've been shattered, I'm back.
And who should I run into right away but my ex?
He wanted to stay here for good and I didn't.
But now fate literally pushes us back together.
Being up against his strong chest sure feels good.
What harm would spending one Christmas with him do?
After that, I'll be back in New York to fix my problems.
Or at least that's what I tell myself.
Until it's clear that the chemistry between us is still there.
And it's burning stronger than a yuletide fire.
Here's our chance to finally go all the way together.
For my very first time.
But then how could I leave town again after that?
And I have my career to save!
But now there's love on the line as well.

Am I only sharing a festive fling with my ex?
Or am I back to build a life with him for good?

A Second Chance for Christmas is a standalone holiday romance blending heat, humor and heart. Jamie Knight promises to always bring you a happily ever after, a lot of steam, no cheating and no cliffhanger, guaranteed!

Read More...
---
---


© 2022 Crave Books. All rights reserved