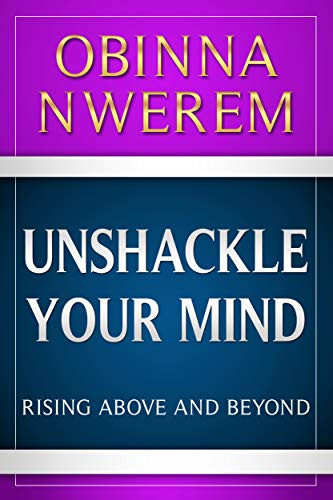 Unshackle Your Mind: Rise Above And Beyond
$4.99
(Please be sure to check book prices before buying as prices are subject to change)
Unshackle Your Mind shares with the reader some of the most profound truths to show how people like you and I can experience a more prosperous, successful and happy life. You will be given the necessary knowledge to change any aspect of yourself, you will be exercised to put into practice, that will Unshackle Your Mind, give you the truths you need to Rise Above And Beyond.
Readers will learn that we are, quite literally the Commander, the Captain and the Creator of our being. You will learn that there is nothing in this Earth, which has power over you. You will be introduced to the hidden Powers hidden within you, you will learn to let go of your weak self and to manifest into your stronger self. You will learn to imitate your better self and to fake it, till you make it. This book will give you the truths and the courage to recreate yourself and your world.
No matter where you are in life—searching for happiness, seeking success, working toward a goal, longing for better relationships, or feeling content and settled—in this book you will learn of some great truths that will help you to break free from things that shackle you down. Discover how to inspect and reflect, how to visualize, how to appreciate, how to imitate, and how to let go of your old self and how to let in the better version of you.
Now you can learn and practice critical truths and exercises that will help you to Unshackle Your Mind and to Rise Above And Beyond. This book is your must-have resource for Unshackling Your Mind.
Digital Books
Book Length: Short Story – 0-60 Pages
Leave a review about Unshackle Your Mind: Rise Above And Beyond. Login Now