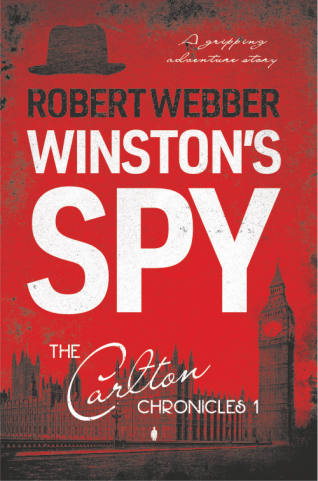 Winston's Spy
$19.99
(Please be sure to check book prices before buying as prices are subject to change)
"You're a rebel, and in this business, rebels
are 
either extremely good or extremely dead...."
1939. 
The storm clouds of war are gathering over Europe, and the conundrum
faced is whether the Soviet Union will reach a peace concord with Nazi
Germany.  How can Britain plan for war
with Germany without knowing Stalin's intentions? 
The Baltic states hold the key, particularly
Russia's old Grand Duchy, Finland.  One
man can make a difference, and Alex Carlton is recruited by MI2 (the division
of Military Intelligence that deals with Russia and Scandinavia) to go
undercover in Finland to gain insight into Finnish intentions; but will Alex's
past be a help or hindrance?
As he progresses through training and
prepares for his mission, Alex's life becomes complicated by love and intrigue
that nearly derails his assignment… and that would upset Winston Churchill
himself!
Digital Books





Troubador
ASIN:
B089GZZXYG
ISBN:
978-1-838-59364-3
Book Length: Long Novel – 320-650 Pages
Leave a review about Winston's Spy. Login Now