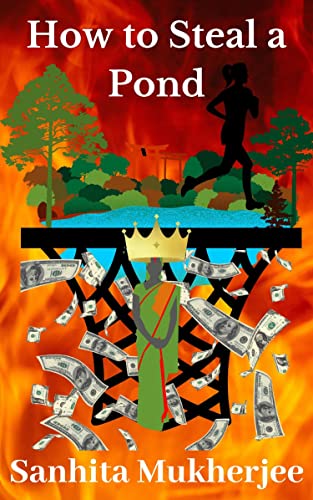 How to Steal a Pond: A fiction with Step by Step Lessons on Corruption
$2.99
(Please be sure to check book prices before buying as prices are subject to change)
This is about the longest heist occurred over decades. Reema refused to be part of it. Because it was not in her official job description. Many people at work abhorred her for this decision.
Night after night Reema found herself wide awake turning from one side to another. She realized that they would kill her. Because they could neither prove her thief, nor lazy and laggard, nor insane. They were desperate.
It was a manifestation of evil. It has a garb of government service. Its fangs are corruption and injustice. Its venom is lie. Its fodder is illicit finances. It survives through skullduggery. It thrives by chicanery.
In a split second decision, Reema went on becoming the evil of the ghastliest evil.
It seemed to be her only way to overpower evil around.
Will triumph be her?
How to Steal a Pond is the first in The Marpllian Series of novels. If you like quirky drama and smart willful women changing the course of narrative frequently then you would love this tense broken form novel.
BUY NOW to relish the pungent pangs of conspiracy that may turn you numb or angry about the hypocrisy of society.
COLLECT Freebies in the end.
Digital Books

Book Length: Novel – 150-320 Pages
More Books in this series from Sanhita Mukherjee
Leave a review about How to Steal a Pond: A fiction with Step by Step Lessons on Corruption. Login Now