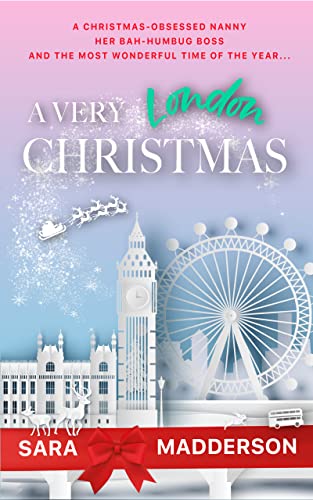 A Very London Christmas
By Sara Madderson
Free

$4.99

(Please be sure to check book prices before buying as prices are subject to change)

---
Saoirse has a very London Christmas ahead. She's scored the best nannying role ever, to four-year-old Bea, and they plan to take festive London by storm. Cue hot chocolate! Ice skating! Father Christmas at Harrods! It's like a fairytale, except for the part where Saoirse starts to fall for her boss, Bea's dad. Divorced. Unreasonably gorgeous. Loaded. And either completely heartbroken, or the love child of Scrooge and The Grinch. She can't decide which.

Miles is determined to give Bea a proper Christmas this year. Last Christmas--the year her mother left them and the world shut down--was a disaster. So he's hired a sweet, bubbly, Christmas-obsessed nanny to be her companion. Which seems smart, because he couldn't be less festive. But he feels a lot less smart when Saoirse's warm heart, endless enthusiasm and angelic looks play havoc with his heart (and his trousers). His heart is not open for business. It is firmly, irreversibly shut. Besides, he could never be serious about a woman who buys a Mrs Claus seat cover for the toilet in his penthouse.

WARNING: A Very London Christmas is a slow burn, grumpy sunshine, single dad, nanny-boss romance containing enough festivity to warm the Scroogiest hearts, and a healthy sprinkling of Christmas spice!

Read More...
---
---

© 2022 CraveBooks. All rights reserved