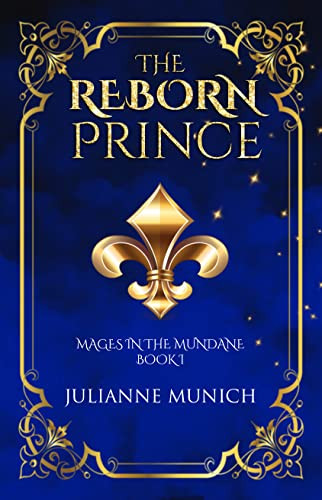 The Reborn Prince (Mages in the Mundane Book 1)
$2.99

(Please be sure to check book prices before buying as prices are subject to change)

---
He was a prince, forced into a new life as a pauper.

Luc, a poor but proud man in 1775 Paris, is confused by his dreams of gilded ballrooms and unknown people in lace and jewels. And, the fact that most of his life is missing. Everything before the past two years is a hazy fog, and Aunt Mathilde gives him few answers.
What he doesn't know is that 'Aunt Mathilde' is in fact his birth mother—a Sorceress. She keeps him captive under her magical veil, desperate to both protect him and to punish him for the evil deeds of his past.
When disease leaves Luc scarred, weakened, and bitter, he feels his life is over. Unless he can embrace his inner strength, care about others, and love unselfishly, he risks destroying himself once more.
An adult twist on Beauty and the Beast with family drama, a secret underground society of Mages, and a sweet love story.
Read More...
---
Paperback Books
---
---