Loved by a Dangerous Duke: A Regency Romance (Seductive Scoundrels Book 13)
Loved by a Dangerous Duke: A Regency Romance (Seductive Scoundrels Book 13)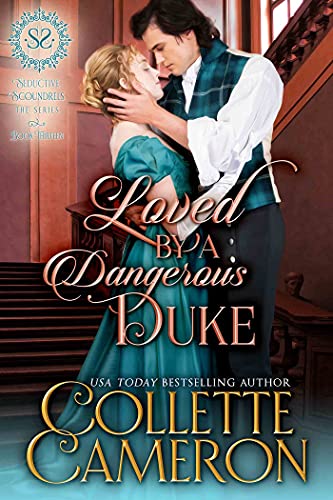 Loved by a Dangerous Duke: A Regency Romance (Seductive Scoundrels Book 13)
$4

(Please be sure to check book prices before buying as prices are subject to change)

---
Is she desperate enough to marry a man she loathes? Sadly, yes…

He always has his way…
Stanford is aware of his nickname, The Dangerous Duke—and it suits him just fine. Inheriting a bankrupt dukedom and rebuilding it taught him just how useless niceties were. Except now, he's ready to choose a duchess, and the only one he deems suitable (and enticing) enough despises him. Perhaps he should reconsider the value of niceties…

She's a most reluctant bride…
Ophelia Breckensole knows what she wants, and it is not Stanford. But fate plays into his hand when she finds herself unwittingly compromised. Now, she must wed or face ruination—and Stanford is only too pleased to help. So, she'll marry him, but she won't love him. Or so she keeps telling herself…

But Stanford and Ophelia have much more to overcome on their path to happily ever after than his austere nature and her vow to never love her husband. Stanford's enemies are determined to make him pay for his past, and they're willing to use Ophelia to do it. Can this fragile union survive such an onslaught?
Read More...
---
Paperback Books
---
---
Leave a review about Loved by a Dangerous Duke: A Regency Romance (Seductive Scoundrels Book 13).
Login Now

© 2023 CraveBooks. All rights reserved