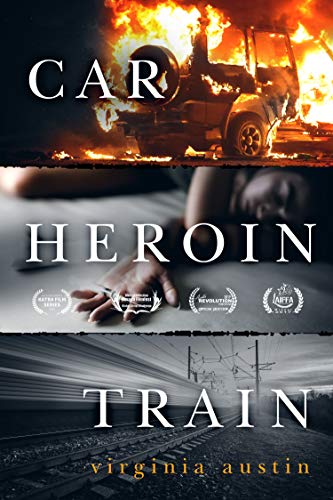 $0.99

$3.99

(Please be sure to check book prices before buying as prices are subject to change)

---
Adapted from an award-winning screenplay, and inspired by real-life events, CAR HEROIN TRAIN is a heart-wrenching tale from the front lines of the opiate epidemic that has taken so many lives and devastated so many more.
Recently graduated from a prestigious college, Evan heads off to Buffalo, NY to track down the 4-year-old girl his father rescued from a car crash eighteen years back. What he imagines he will find is a girl who has grown up to become someone the world desperately needs. Why else would his dad have died saving her? Instead, what he discovers is that Amanda can barely make it from one day to the next. Utterly disillusioned, he prepares to return home when he befriends a little girl who needs him more than anything. However, this friendship soon becomes compromised as Evan comes across Amanda again, and they start to become involved.

Read More...
---
Paperback Books
---
---