Mechaniek: Lost Paradise: A post apocalyptic sci-fi steampunk LGBTQ novel
Mechaniek: Lost Paradise: A post apocalyptic sci-fi steampunk LGBTQ novel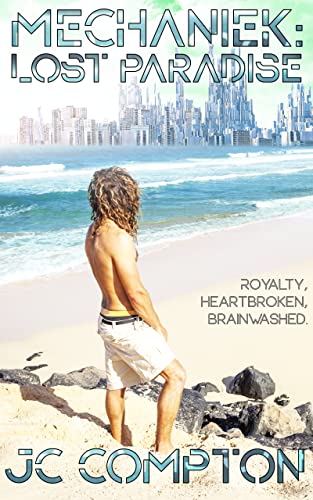 Mechaniek: Lost Paradise: A post apocalyptic sci-fi steampunk LGBTQ novel
$2.99

(Please be sure to check book prices before buying as prices are subject to change)

Deal Date: 30 Nov 2022

---
In a distant future, in a world ravaged by a toxic war, mechanics are now the ruling class. Taliesin is a peaceful fisherman on the isle of Ethia, bearing only a large scar on his forearm from the toxic rains that ravage the planet.
One day, he is caught up in a toxic storm and saved by the renegade mechanic Merrick. They fall in love and find a tropical paradise they name "Paradise Island". Merrick then brings Taliesin back to Ethia, promising to return after fixing his mechanical sailboat. If they were to be separated, they vow to meet again on "Paradise Island", but Merrick never returns.
After hearing that Merrick may have been arrested for piracy, Taliesin attempts to board a mechanical galleon to the city and a mysterious man offers him to play the role of the lost prince and pretend to marry his own son in exchange for Merrick's freedom. Little does Taliesin know that memories will resurface, confirming he was actually the lost prince, the son of the man who ordered the kidnapping of Merrick as a child and the murder of his mother…
Read More...
---
---
More Books in this series from JC Compton
View All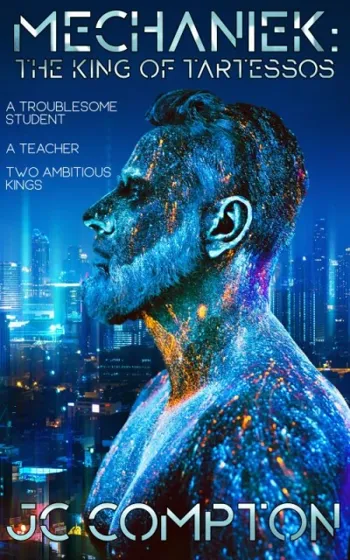 Science Fiction, LGBTQ
Leave a review about Mechaniek: Lost Paradise: A post apocalyptic sci-fi steampunk LGBTQ novel.
Login Now

© 2022 CraveBooks. All rights reserved