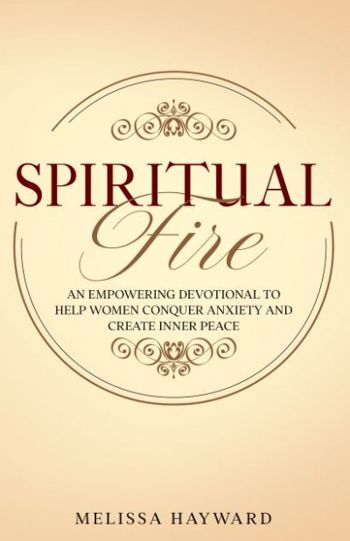 Spiritual Fire: An Empowering Devotional to Help Women Conquer Anxiety and Create Inner Peace
$2.99
(Please be sure to check book prices before buying as prices are subject to change)
Have you ever noticed that some people seem to glow? It seems that no matter what is going on in their lives, their eyes still sparkle, and they seem to radiate light from within. I was not one of those people.
For a long time, I carried such darkness within me that I could not see God's light; not in the world, not in others, and certainly not in myself. Every day I felt anxious, terrified, angry, overwhelmed, and untrusting.
Worst of all, I felt alone.
I stopped praying altogether and steadily lost my faith and my hope.
It was only through the grace of a fellow Christian that I began to see the light again. She taught me the power of prayer, and made me truly believe in the wisdom contained within the Bible.
Meditating on those teachings and striving to apply them in my daily life is what ultimately pulled me out of the darkness, and proved to me that no matter what, God is with me.
Ever since, devotions have been an integral part of my life, and they can only enrich yours too.
Through the 60 devotions in Spiritual Fire, you will discover:
· Empowering scripture references to crush anxiety, worry and fear.
· Inspirational messages to strengthen you against whatever life throws your way.
· Thought-provoking questions to help you work through complicated emotions.
· Focused encouragement to guide you in applying God's teachings in your daily life.
· Original prayers to nurture your relationship with the Lord.
· Renewed faith and spiritual peace; the realization that God loves you and is always with you.
What better way to live a life than by following in the footsteps of Jesus? And how better to know His path than by studying the wisdom contained in the Good Book?
No matter how dark and turbulent your journey may seem, Jesus can spark your spiritual fire and anchor you against the knocks of life.
If He can lead me out of the darkness, broken and unworthy, He can be your guiding light as well.
Let me help you take the first step.
Digital Books

ASIN:
B09NPB8H8G
ISBN:
979-8785447806
Book Length: Novel – 150-320 Pages
Leave a review about Spiritual Fire: An Empowering Devotional to Help Women Conquer Anxiety and Create Inner Peace. Login Now