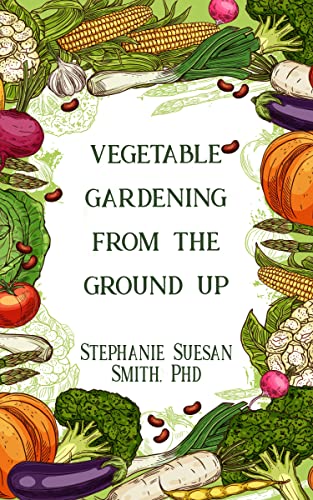 Vegetable Gardening From The Ground Up
$2.99

$2.99

(Please be sure to check book prices before buying as prices are subject to change)

---
Produce you just picked from your vegetable garden tastes much better than produce you purchase. For new gardeners, however, establishing a garden can be daunting. You don't want to waste all that money and time only to have everything die.
This book was written for you. The author addresses all the steps in picking a site, getting it ready to plant, taking care of the vegetables, and caring for the site after the season is over. Vegetable Gardening from the Ground Up covers:
Understanding basic climate factors for your site

Choose a traditional, raised bed, container, square-foot, or lasagna garden

Ready the garden plot
Order the seeds and plants

Start the potential vegetables correctly

Fertilize the plants

Mulch your flourishing plants appropriately

Control pests, diseases, and other problems
Safely use organic or synthetic pesticides

Harvesting your bountiful produce

Safely storing the harvest

Save seeds and/or trade them

Caring for the garden plot between seasons
Read More...
---
---

© 2022 CraveBooks. All rights reserved