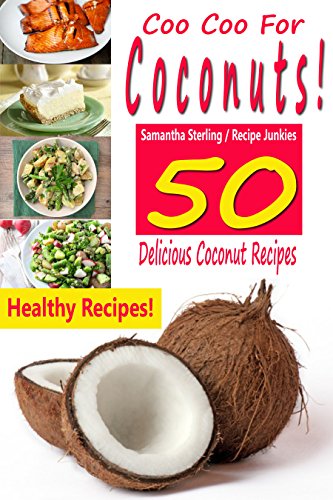 Coo Coo For Coconuts! 50 Delicious Coconut Recipes!
By Samantha Sterling
Free

$2.99

(Please be sure to check book prices before buying as prices are subject to change)

---
Check out some of the delicious recipes we have in store for you today...
Coconut Oil Buns for Sandwiches

Spaghetti Bolognese

Black Bean and Quinoa Salad with Cucumber

Sea Bass with Spiraled Courgette and Carrots

Asparagus with New Potato Salad

Butternut Squash with Beetroot Soup and Ginger

Squid with Brown Rice Pasta and Chili Flakes

Cauliflower and Broccoli Cheese Muffins

Thai Red Curry Chicken

Coconut Shrimp and Spicy Peach Dip

Coconut Curry Crispy Fried Chicken

Teriyaki Coconut Chicken

Spaghetti Squash and Shrimp Pesto
And many more...

Enjoy these recipes, and keep on cooking!
Cheers...

Read More...
---
---


© 2022 CraveBooks. All rights reserved