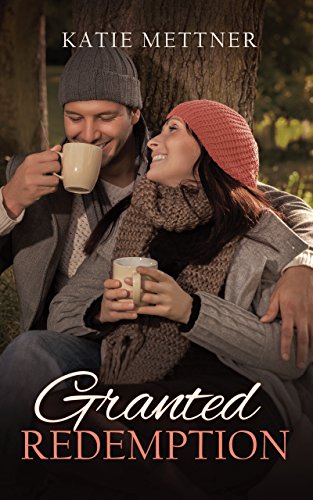 Granted Redemption: A Sexy BBW Romance Novel (Northern Lights Book 1)
$0.99
(Please be sure to check book prices before buying as prices are subject to change)
Grant Harris spent the last fifteen years hopping from one woman's bed to the next. That was the way he liked it, until it wasn't. His heart was filled with aching loneliness he either had to outrun or fix. He chose to run, all the way to Duluth, Minnesota, where the air was as cold as the lifeless heart inside his chest.

Carla Coffers spent the last fifteen years running from her ghosts. Now a successful businesswoman in Duluth, Minnesota, she told herself she would lay those ghosts to rest once and for all, but they weren't cooperating.

The day Grant walked through the doors of Carla's Kinky Café, the world shifted on its axis for both of them. Grant's cold dead heart thumped against his ribcage for the first time in a lifetime. Carla's heart wondered if he'd bring her the one thing she'd always wanted, unconditional love.

A cup of coffee, a car, and a confession will bring them together. It will be up to them to decide if their pasts will tear them apart or be their catalyst for redemption.
Digital Books

Book Length: Novel – 150-320 Pages
More Books in this series from Katie Mettner
Leave a review about Granted Redemption: A Sexy BBW Romance Novel (Northern Lights Book 1). Login Now