Collective Consciousness: How to Transcend Mass Consciousness and Become One With the Universe
Collective Consciousness: How to Transcend Mass Consciousness and Become One With the Universe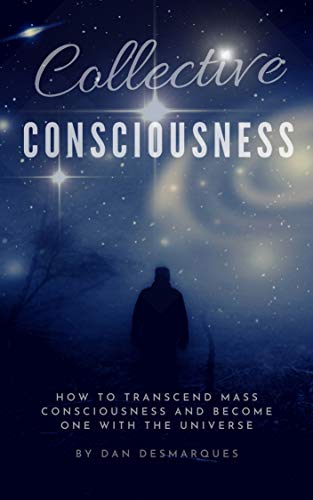 Collective Consciousness: How to Transcend Mass Consciousness and Become One With the Universe
$2.99

$4.99

(Please be sure to check book prices before buying as prices are subject to change)

---
The term cosmic consciousness, or collective consciousness, although widely studied in psychology, and explained by many in the field of spirituality, has never been fully understood and properly clarified at a higher level than the one made possible commonly on Earth. And the reason why, is that these terms are often misinterpreted on a wider scale, for how could we use words such as "cosmic" or "collective" without understanding first awareness from that other standpoint, much wider and more evolved than ours? And how can many claim to understand spirituality without understanding it first from the perspective of higher realms, which transcend our own? Many of such individuals who have attempted that, as I came to know, don't even believe in life on other planets, or have a completely distorted view on how the beings of other galaxies manifest their own consciousness, therefore showing a version of truth which actually manifests their own ideologies. And it is then without a surprise that humanity remains as lost as always, in what regards finding its right path or discarding the wrong ones. For this reason, in this book a clear and linear perspective is shown to you, describing the exact values and mental states that must be acquired by one who wishes to self-evaluate himself on the path towards ascension, for they are interrelated with the same consciousness manifested in realities where the habitants of such worlds are far more evolved than those of Earth. The perspective presented here, although spiritual, is based on the realities presented in many other universes, and therefore explicit in showing you how to find the truth within that will guide you towards a higher evolutionary state, with accuracy, precision, and much faster than what any other method from any other school of knowledge can offer you.

Read More...
---
Paperback Books
---
ASIN: B07QTHB4H4
ISBN: 978-1087804583
---
Leave a review about Collective Consciousness: How to Transcend Mass Consciousness and Become One With the Universe.
Login Now

© 2023 CraveBooks. All rights reserved