The Theory of Everything: Secret Formulas of the Upanishads to Wealth, Love and Happiness
The Theory of Everything: Secret Formulas of the Upanishads to Wealth, Love and Happiness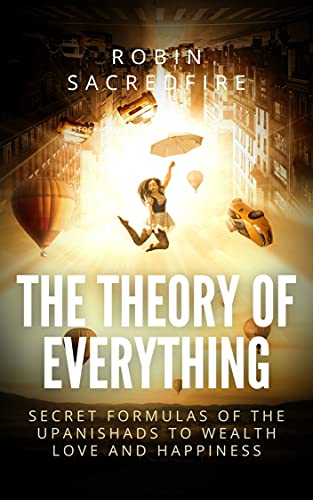 The Theory of Everything: Secret Formulas of the Upanishads to Wealth, Love and Happiness
$2.99

(Please be sure to check book prices before buying as prices are subject to change)

---
With over one hundred thousand years old in oral tradition, the upanishads reveal amazing formulas for life, secrets to abundance and a clear path to find real love. And yet, few are those who, to this day, were able to find the hidden secrets of these very ancient texts.This book is a reinterpretation of the upanishads, recreated for the modern world, a world that has changed so much in the latest thousands of years and keeps changing even more rapidly nowadays.In the following chapters, the reader will have the chance to finally understand very old secrets that reveal how life works, which laws are hidden behind the creation that God has put before our eyes, hidden behind the illusion, emotions and experiences that we encounter.Life is an adventure that few can fully experience and benefit from, but we can have everything we wish, without exception, we can be spiritual, have love, have more sex, have more wealth, have more friends, more happiness and more of everything and anything. The path to God is the path to anything our heart desires, and so, this book reveals such path, the theory of everything.The theory of everything is what some secret societies have named the Book of Nature, the law that guides all visible things, which means that, within the content of these pages, the reader finds an opportunity to learn about the mysteries of life in a very clear form, much more obvious than any modern world religion has ever allowed us to perceive.More than a book about spirituality, this is a book about life, success and purpose.If you ever wondered why we are here, what is the purpose of our existence, and why do we experience things in a certain way, you'll easily fall in love with the answers provided in this reinterpretation, because they emerge from the awareness of the truth, a truth hidden deeply within our soul.

Read More...
---
Paperback Books
---
ASIN: B01G9DEQDI
ISBN: 978-1539918554
---
Leave a review about The Theory of Everything: Secret Formulas of the Upanishads to Wealth, Love and Happiness.
Login Now

© 2022 CraveBooks. All rights reserved