FunGirl: Felicity: A Young Adult Teen Fiction Mystery Suspense Series - Book 1
FunGirl: Felicity: A Young Adult Teen Fiction Mystery Suspense Series - Book 1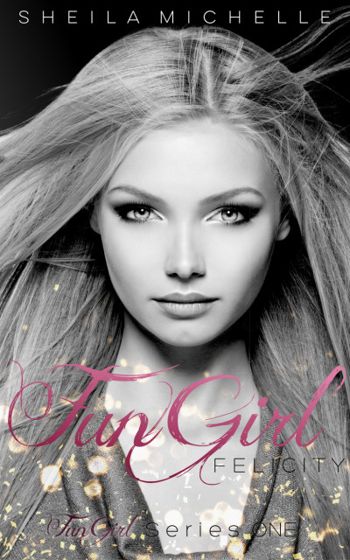 FunGirl: Felicity: A Young Adult Teen Fiction Mystery Suspense Series - Book 1
$3.99

(Please be sure to check book prices before buying as prices are subject to change)

---
Previously published in 2016.
Felicity Gains lives up to her name. As a 17-year-old high school senior, she has the world at her feet, and to her this means that she has everything to gain in her own selfish, conceited world, and does whatever she has to do to keep having the two things that are the most important to her—fun and attention, as well as living in the moment now. But her idea of fun is usually at other people's expense, and she doesn't care at all about who she hurts because she accepts no responsibility for what she does, and doesn't listen to her best friend Erin who tries to talk to her about her idea of fun and the consequences of it—but it's useless.
Felicity is a self-proclaimed fun girl, and is beautiful but not too intelligent, and definitely unapologetic about what her idea of fun really is. And even though she wants everyone to see her as this type of girl, everyone who knows her—and even those who don't know her—will never see her this way, and because of this, she has the real reputation of being a type of girl that no girl would want to have her name associated with.
Since she only cares about herself and not how she treats others, she gets herself into too many incidents to count, but there's one incident that she may never get out of, and two restless and relentless cops are in a race against time to see who could be involved in this particular incident before it's too late, and they have too many suspects that Felicity has caused nonsense to and too many motives to count. But then the investigation takes a turn in a way that no one is expecting and foreshadows an outcome that no one saw coming as some wonder what really happened.
FunGirl: Felicity: Part 1 is the first book in the FunGirl series.

Read More...
---
---
Leave a review about FunGirl: Felicity: A Young Adult Teen Fiction Mystery Suspense Series - Book 1.
Login Now

© 2022 CraveBooks. All rights reserved