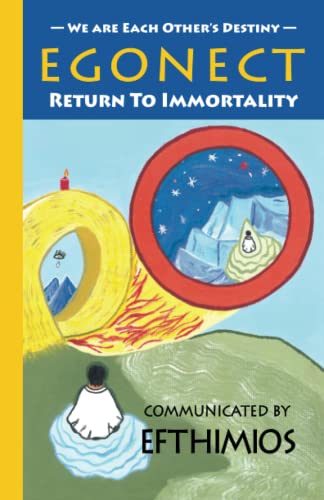 EGONECT: Return to Immortality
$39
(Please be sure to check book prices before buying as prices are subject to change)
EGONECT, the book for all millennia, will save the world. EGONECT will reconnect us with
our human self. EGONECT will free us all from any kind of fear, depression, and hate.
EGONECT will revive our dormant immortality. EGONECT will unite us as one global nation.
EGONATION! EGONECT will introduce EGONETISM, the economic, human system under
which everyone, because we are everyone, will live with dignity, like all the visitors on the
richest planet of our universe should live. EGONECT's wisdom will show us how to destroy all,
yes all, the enemies, visible and invisible, which eat us alive.
Digital Books

Book Length: Novel – 150-320 Pages
Leave a review about EGONECT: Return to Immortality. Login Now