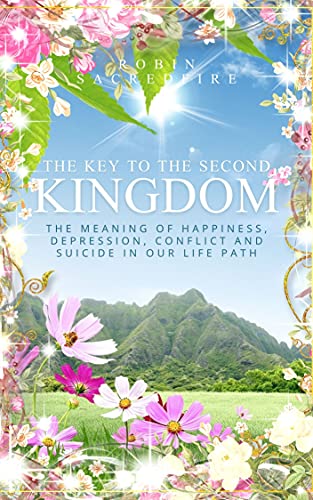 The Key to the Second Kingdom: The Meaning of Happiness, Depression, Conflict and Suicide in our Life Path
$2.99

(Please be sure to check book prices before buying as prices are subject to change)

---
What is the meaning of life? Why do people commit suicide? What is the best solution to fear and conflict? How to find balance in life between our spiritual and material needs?These are the questions that the book aims to answer. Based on the personal experience of the author and his life in different cities of the world, a deep and reflective thinking is here transmitted in helping others understand how to live life and comprehend their limitations more wisely.The wisdom word is undoubtedly the keyword to apply here, in the sense that this is a work that teaches how to think, to recognize spirituality, and to observe life from a much higher perspective than that to which we are used for lack of better knowledge and an adequate reflection towards the most common difficulties, but also in the absence of the potential of efficient strategies to solve our problems.

Read More...
---
Paperback Books
---
ASIN: B01BJZSW7W
ISBN: 978-1539833369
---
Leave a review about The Key to the Second Kingdom: The Meaning of Happiness, Depression, Conflict and Suicide in our Life Path.
Login Now

© 2022 CraveBooks. All rights reserved