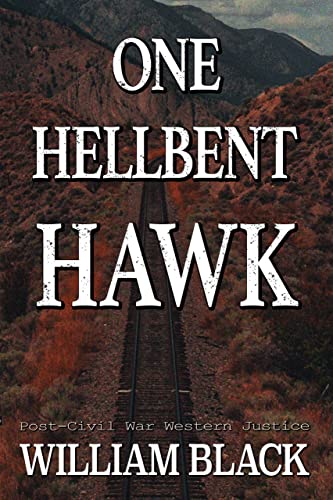 One Hellbent Hawk (Post-Civil War Western Justice)
$2.99
(Please be sure to check book prices before buying as prices are subject to change)
Rugged tracker and Civil War veteran Tristan Hawk is hellbent on accomplishing his mission to serve justice.

Railroad
tycoons Ames Hathaway has enlisted Tristan Hawk to go after the Rip
Bateman outlaws who have kidnapped the younger 15-year-old Baker
Hathaway. Bateman and his lackeys had been working for Ames until they
were fired for abusing Chinese railroad workers, and Bateman's way of
revenge is a kidnap-for-ransom.

A lot is on the line for Tristan, including Baker's life and the safety of anyone who gets too close to Bateman and the outlaws.

And Ames is under pressure to make sure the new railroad line is built as soon as possible.

Along
the way, Tristan has to come to grips with the seemingly never-ending
painful memory of his wife's accidental death. But helping to ease that
heartache is the lovely Bella Montgomery.

Another classic western with respectful romance and women as strong frontier folk from author William Black.
Digital Books

Book Length: Long Novel – 320-650 Pages
More Books in this series from William Black
Leave a review about One Hellbent Hawk (Post-Civil War Western Justice). Login Now