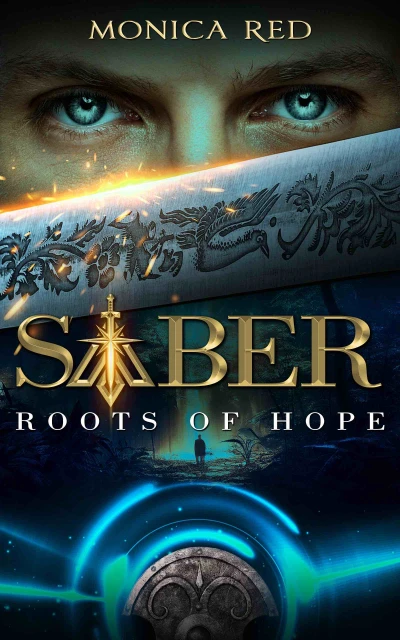 Saber, Roots of Hope. Trilogy Book 1
By Monica Red
Free
(Please be sure to check book prices before buying as prices are subject to change)
He's about to lose a devastating war. Trapped between despair and honor, will one young leader choose to chase an uncertain magic?
Commander Chris Riddley believes defeat is inevitable. The only high-ranking soldier left after his colonel father's death, the inexperienced officer falls back to protect the last human city. And though his army is decimated, he vows to defend his people until his dying breath.

Tasked with one final mission by the High Council, Chris barely survives a sorcerer's attack before learning of a cursed saber rumored to be the key to victory. But the fierce protector finds himself unsure whether to pursue a vague prophecy or remain to hold the line against their brutal foes.

Will his choices secure their salvation or hasten their doom?
Digital Books




ASIN:
B08713HS68
ISBN:
1732875510
Book Length: Novel – 150-320 Pages
Leave a review about Saber, Roots of Hope. Trilogy Book 1. Login Now