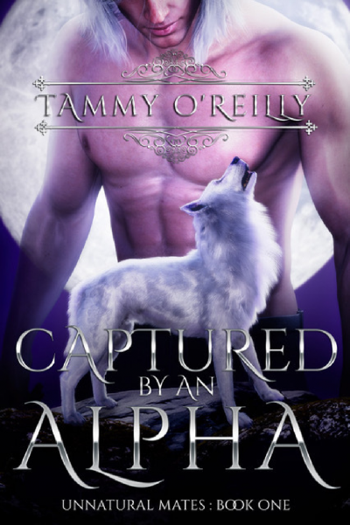 Captured by an Alpha (Unnatural Mates Book One)
$2.99
(Please be sure to check book prices before buying as prices are subject to change)
Ripped away from her life.
When Kelly Triplehorn is snatched away by a mysterious, rugged looking man, she prepares herself for the worst. But she never expects to learn he isn't human. What's worse? He despises her. He never plans to let her go, but she refuses to go down without a fight.


Broken at the hands of a human temptress.
When Sebastian Payne finally scents his mate - in the form of a human, no less - he snatches her, taking her for himself. Ruined by a human in his past, he despises what she is. He can never trust her, but he can't seem to get her out of his mind.


Enemies forced together by fate, determined to break free from it.

As threats from his past come forward to endanger his mate, Sebastian realizes he will stop at nothing to keep Kelly safe, even if it means enduring her hatred forever...
Digital Books

Book Length: Long Novel – 320-650 Pages
Leave a review about Captured by an Alpha (Unnatural Mates Book One). Login Now