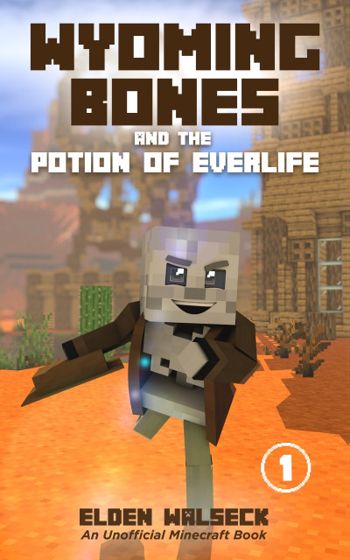 Wyoming Bones and the Potion of Everlife
Free

$3.99

(Please be sure to check book prices before buying as prices are subject to change)

---
The world of Minecraft is full of ancient tombs needing exploration, and Wyoming Bones is just the human-turned-skeleton adventurer for the job! It's a race against time as this archaeologist and treasure hunter tries with his friends to out-think and out-run the villainous Dr. E. Ville as both search for the ancient Tower of the Witch and an artifact with great power.
Wyoming and his friends are on a quest to locate the elusive Potion of Everlife before the ruthless Dr. E. Ville gets his hands on it. Legend has it that the potion can restore life or stop a person from dying. But Wyoming and company must hurry if they're to find the artifact and save the city of Cubero.
The plot offers plenty of interesting settings, levers, secret passageways, arrows, trap doors and the like to engage elementary-aged readers. It includes old temples made into Adventure Zones. Beasty ravagers, numerous puzzles, riddles, and traps. Be sure to bring your imagination and prepare for a fast-paced fantasy ride filled with adventure.
Follow Wyoming and his friends as they face challenges, craft solutions, and fight their way through mobs to retrieve the artifact and save the city of Cubero!
Written for an elementary reading level, this story captures the imagination of children and parents alike! A perfect balance of silly Minecraft exploration and daring adventure and stunts, this series is bound to become your new shared obsession.
DISCLAIMER: THIS BOOK IS A WORK OF FANFICTION; IT IS NOT AN OFFICIAL MINECRAFT BOOK. IT IS NOT ENDORSED, AUTHORIZED, LICENSED, SPONSORED, OR SUPPORTED BY MOJANG AB, MICROSOFT CORP. OR ANY OTHER ENTITY OWNING OR CONTROLLING RIGHTS TO THE MINECRAFT NAME, TRADEMARKS OR COPYRIGHTS.MINECRAFT ®/TM & © 2009-2020 MOJANG / MICROSOFT
Read More...
---
Paperback Books
---
Audiobooks
---
---
More Books in this series from Elden Walseck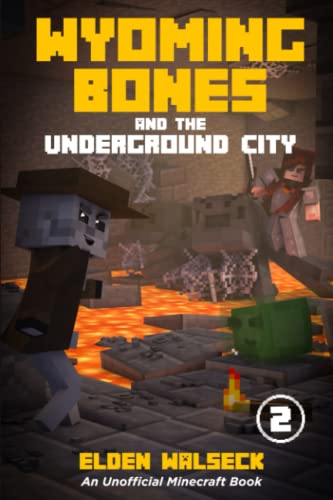 Middle Grade, Action and Adventure

© 2022 CraveBooks. All rights reserved